About the Galleries
The aim of our galleries is to show as many aspects of Lewis's life and career as we can. It is very much a 'Work In Progress' and will be updated on a regular basis.
Please do not hotlink any of the images as this limits accessibility for everyone.
If you have any photos of Lewis that you would like to share with your fellow fans then we would love to add them to our galleries! Please click
here
to contact us.
Visitors
The Galleries have been viewed by fans across the globe...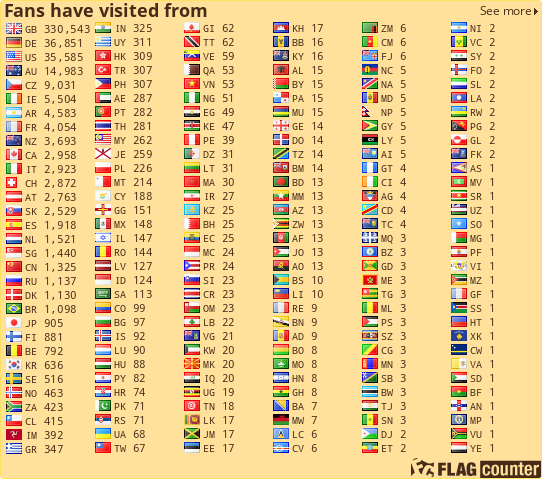 Visit the Fan Pages section to view the full Visitor Map.