Foreword
This biography (and consequently the entire website) was prompted by a lack of accurate information about Lewis's career on the World Wide Web. There are so many errors and contradictions across various websites that I thought I'd try to establish the details and present them here correctly.
But that was easier said than done, as there are many grey areas in Lewis's career and we'd probably have to wait for his own autobiography to get the actual story. But I hope this will do in the meantime: all dates and details have been researched as thoroughly as possible, and where there was no data to substantiate something, I have gone for a calculated guess, based on the known facts.
If you spot any errors, or can add anything I've missed, please contact me. But take note, all non-career-related omissions are deliberate!
This work is protected by copyright. Please ask first if you want to use any of its original content.
LCH
Visitors
The Biography has been read by fans across the globe...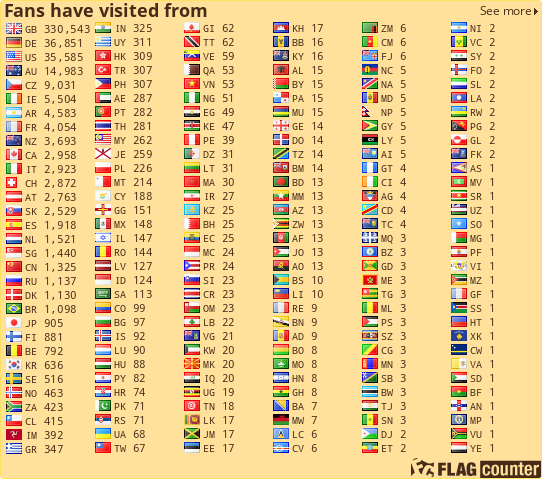 Visit the Fan Pages section to view the full Visitor Map.