Fifty years of entertainment
Lewis started his career at the age of thirteen, as a drummer with his father's band. His last known performance was in 2008, in a private film. In between there have been more than one hundred appearances covering a huge range: the Beat scene in the sixties; stage and television in the seventies; T.V., films and a single in the eighties; a mixed bag in the nineties; and a frustrating lack of output in the 21st century.
There have also been many projects linked to Lewis's name, but which for various reasons never actually came to pass. These are also listed (for your disappointment!).
The majority of this section is still work in progress, with most of the details still to be added. But the listings in each category should give you an idea of the range of work Lewis has done, as well as a taster of what we'll be adding in the coming months.
Note:
All images in the Career section are copyright to their respective owners.
Can you help?
This section is as comprehensive as we could make it, but there are some items which are incomplete. We have researched everything as thoroughly as possible but errors or omissions will be unavoidable. If you are able to add anything that ensures theses pages are as accurate as they can be, please email us, with your information. All assistance is welcome!
Visitors
Lewis's career interests fans across the globe...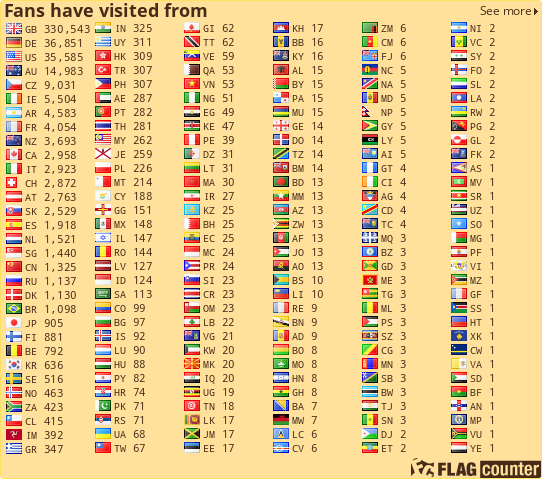 Visit the Fan Pages section to view the full Visitor Map.